This page contains the synopsis and more information about the #soulsongduology, starting with Time After Time
Time After Time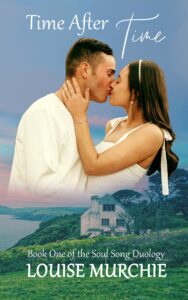 Time after time, he rejects other women because they're not "her."
Byron "Grievance" Grievson had a reputation for being the life of the party. But when an assessment flight brings out the worst in him, he hurts the one person he hungers for. Thinking he can make amends by asking for her forgiveness, he's ghosted as she vanishes into the night. 
Rosie "Duckie" Mallard wanted to believe she'd moved on in life, caring for her ill father and starting her own business. But the night she's followed by a group of men in a car, she returns to the attention of the one man she's never been able to forgive or forget.
With the chance to make amends, Byron becomes determined to rekindle and take their relationship to the next level. But their love becomes tested as they are thrown headfirst into personal challenges neither would have predicted. Can Byron be the man she needs when her world is shattered and unspeakable demands are made of them both?
Time After Time is the first of a new duology (#soulsongduology) set in the #tangodownduet world and is a second chance, contemporary, later-in-life, enemies-to-lovers story of redemption and bravery.
About
Time After Time is Byron's story. We met him in Dìonadair and we get to see what happens after he asks Adrian for Duckie's number. Inspired by the Cyndi Lauper song of the same name, this duology spoke to my soul, hence the #tag of #soulsongduology.
Rosie ghosted Byron after he embarrassed her on an assessment flight. She has no time for his childish ways, especially when they embarrass her. Needing help one night, she pulls in RAF Waddington after being followed, not realising that Byron is now stationed there. It's only a matter of time before he finds out, tracks her down and begins to make amends. Has he grown up? Can she rely on him to be what she needs? Or is he still the squadron clown and pool shark?
True Colours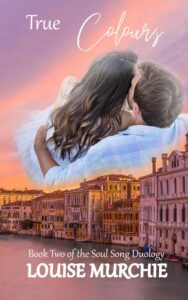 Even broken crayons can produce such fantastic art in true colours.
Emma sought to start her life over. Getting over her abusive ex, working multiple jobs to make ends meet, and pouring her heart, soul and hurt out onto the page, she struggles daily to adjust to her new normal. That is until a chance encounter with a gorgeous RAF man makes her fantasies a sudden reality.
Never one for relationships, former bad boy Chris throws everything out the window the moment he meets Emma. Her curvy figure and shy nature break him open and make him crave her in ways he never has before. His admiration of her independence is quickly traded by his fierce protective streak when he learns of the abuse she suffered at the hands of her ex. Vowing he will do everything he can to keep her safe, he finds himself reaching out to dark connections that he once fought to leave behind.
When Emma's ex becomes determined to make her his once more, Chris refuses to let go of the woman who now firmly has his heart. But as much as she wants to hold on to Chris, Emma struggles to understand how she could possibly be worthy of his love. Why would he choose to remain with a broken woman?
Unless he's irreparably broken himself?
True Colours is the second of the #soulsongduology set in the #tangodownduet world.
Caution: This does contain scenes of physical abuse and assault which some may find unsettling.
About
True Colours is the second of the #soulsongduology. When Chris meets Byron's girl's best friend, Emma, he gets captivated by what he sees, but not as much as she does. However, she's been told she's broken, she believes it, so why is "Stevo" standing by her as her ex refuses to take no for an answer?
"Stevo" never thought he'd find anyone to entice him for more than a night. But something about Emma is off: she shouldn't be so skittish or run to hide when he teases her. How she reacts to him makes him want to hurt the person that did this to her; something he's never wanted to do before. He bides his time, winning her over, even with the threat her ex has made.
He wants all the time in the world with Emma, and he's going to claim it. And her.