This is a list of romance novels that are currently available that will take you away to the mist-covered mountains and glens of rolling heather, waterfalls and freezing-cold swimming pools. Reading about four seasons in one day is much better than experiencing it.
From the action-adventure meeting 50 Shades in the Tango Down duet, to the angst and demands of the Soul Song Duology, it's there. If you fancy some real heat, try being a firefighter during a Texan summer. Relight My Fire can take you there.
All the links point to a global book link, so you can get it no matter your physical location. Just click on the images you fancy reading and let yourself be transported.

Louise has signed up for Amazon Associate Marketing, so any orders placed using this URL on Amazon.co.uk will help her make a little more money.

Gone Dutch Series
currently unavailable due to
being edited & updated
Tango Down Duology
Published 2022 via Amazon

A Romantic Action Adventure Duet set in Edinburgh, Scotland.
An action-adventure meeting 50 Shades? This is it.

Available on Amazon – click the image to order with NEW covers.

Read the synopsis, here:

Soul Song Duology
Published February 2023 via Amazon

Sweet with Heat, second chance, ex-military duet.
Set in the same world and rules as the #tangodown duet.
Set in Milton Keynes / London.

Available on Amazon – click the image to order

Read the synopsis, here:

The Storyteller – New Adult
Published 18th May 2023

This is my first New Adult second-chance romance and it's available wide – the first of my works to be so.
By wide, I mean, Scribd, Barnes & Nobel, Google Books, Smashwords

Available via Apple Books, Kobo & many others – click the image to order

Read the synopsis, here:
Firehouse 49
Published 5th of August 2023

My first collaborative/shared world.
This is book 6 of this series and it can be read as a stand-alone.

Set in the small American town of Piper Falls, this Firefighter Romance contains a feisty Scottish heroine, a reluctant cinnamon-roll hero and a rekindling of childhood connections.

Available on Amazon – click the image to order

Read the synopsis, here:

Novella's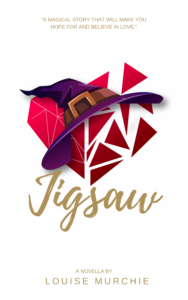 Jigsaw is a novella I wrote back in 2003; just after I was married on a Windows 3.1 machine. If your memory is as long as mine, grin at the pain that I went through to write 45k in Word and not have it corrupt on you! I came across it again in some archives in late 2020. Using the new skills I'd acquired in writing the Gone Dutch novels, it received a quick edit and re-read. You can still download it for free today.
It's a bit more paranormal with a touch of modern-day to it (though, it features a 56k modem that might set your mind reeling!) so if you like that kind of thing, feel free to download it.
---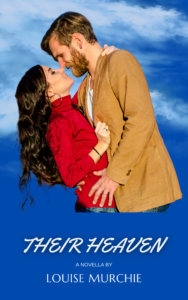 I created 'Their Heaven' specifically for the Newsletter and is the bridge between the #soulsong duology and my WiP. We met Iain Graeme and Josie "Boomer" Montogomery in Time After Time. Military personnel tend to take life by the horns. And this is how they do it.
Start with a black-country-born man who has a Scottish father. When you then add in a fiery Aussie who gets cheated on. Mix in some military background for both – you can guess how explosive this might get!
It does have a HAE, but we see more of them in the Christmas duology. Enjoy!